VJ Exports Mastery Courses and Services is a venture of Dr. Vijesh Jain who has more than 30 years of experience with exporting and importing. He is regularly involved with the training and development.
Dr. Vijesh Jain and many of his former students are part of the team of VJ Exports Mastery Courses and Services. His students keep contributing to the making the products world class
Hemant Solanki
Social Media Executive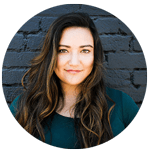 Rachel Zain
Marketing Head
Katrina Bennett
Intern Designer

Worldwide Services
Our services modules on fiverr.com are available to service you worldwide

Best Quality
Only two words depicts the quality of our services - WORLD CLASS

Best Offers
We are ready to listen to your requirements and will be pleased to give you customized offers on fiverr.com
Secure Payments
On fiverr.com your payments are held at the portal until you are satisfied with our services.